SORU: from Sicilian "soru", meaning sister.
SORU: from Sicilian "soru", meaning sister.
SORU: from Sicilian "soru", meaning sister.

Since 2013, half-Sicilian half-English sisters Francesca and Marianna have been designing the luxurious, unique jewellery of Soru together in the heart of England. Their vision has always been to create jewellery that exudes creativity, happiness and Italian flair, made using high quality materials and sold at attainable prices. Each piece is ethically handmade by in Italy and Turkey, using solid gold, gold plated solid silver and genuine gemstones.
Over the years, Soru has struck a chord globally. We send orders worldwide and can be found in retailers transcontinentally, including Selfridges, Harrods, Fenwick and Harvey Nichols. See our stockists here.
We've attained a diverse celebrity following including HRH The Duchess of Cambridge Kate Middleton, Rosie Huntington-Whitely, Chiara Ferragni, Negin Mirsalehi, Rita Ora, Jessie J, Millie Mackintosh and more. See our As Seen On page here.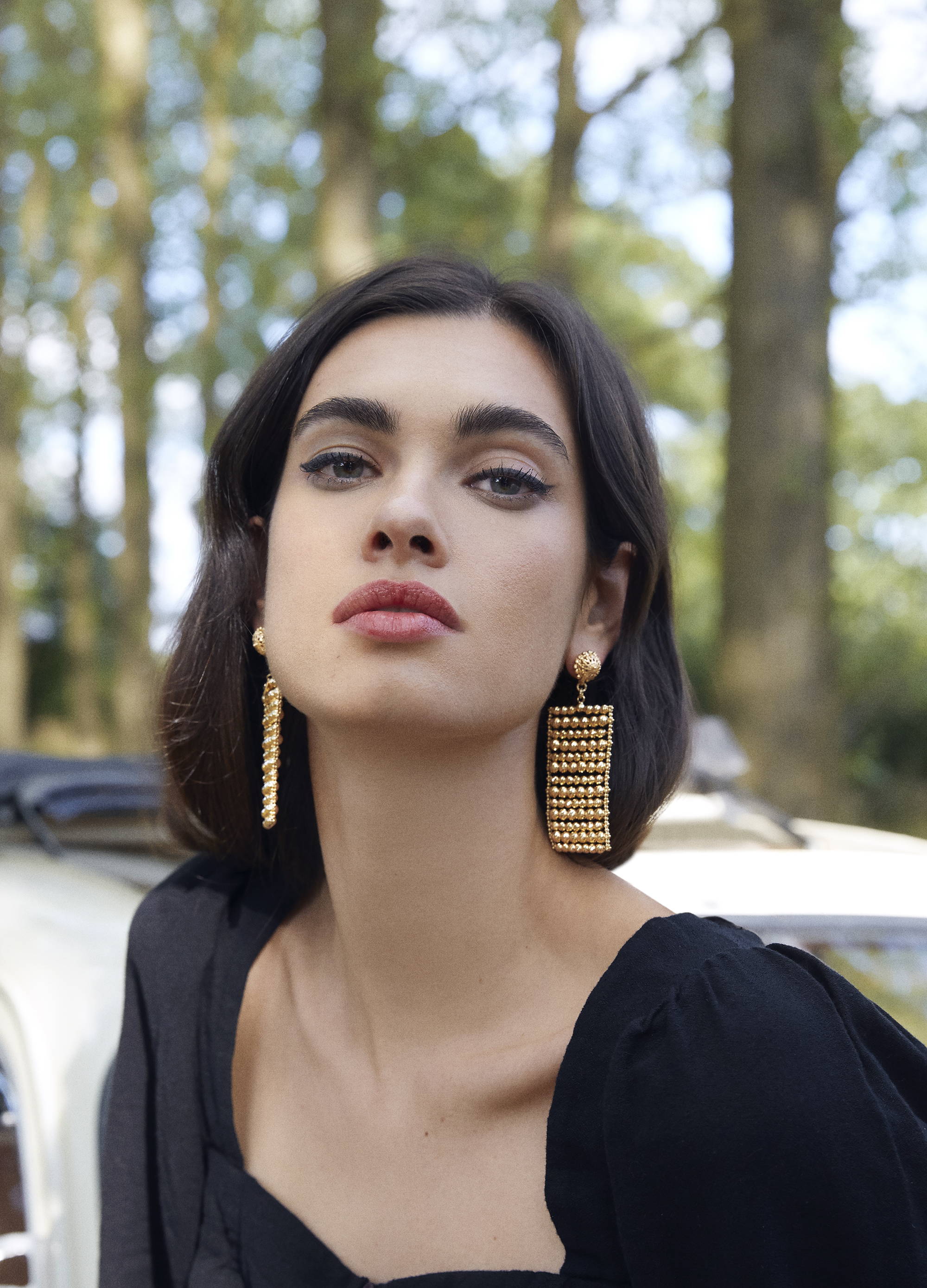 Our Mission
We strive to create a high quality, semi-fine fusion of statement and everyday jewellery collections, using precious metals and semi-precious gemstones to make every wearer feel her best.
Our aim is for the creativity, happiness and Italian flair of each piece to shine through the design. We believe jewellery is for everyday and all occasions.
A special piece of jewellery has the power to transform a look and the mood of the wearer, and our jewellery is created with every woman of every age in mind.
Our Inspiration
Our inspirations are made clear by our main collections:
Celestial, inspired by depictions of the sky in artwork throughout history, particularly in the mosaics and frescos in Italy, as well as constellations and the mythology surrounding them.
Treasures, inspired by Etruscan artefacts and ancient empires lost to the sea, using iconography reminiscent of the Greco-Roman era as well as the Renaissance.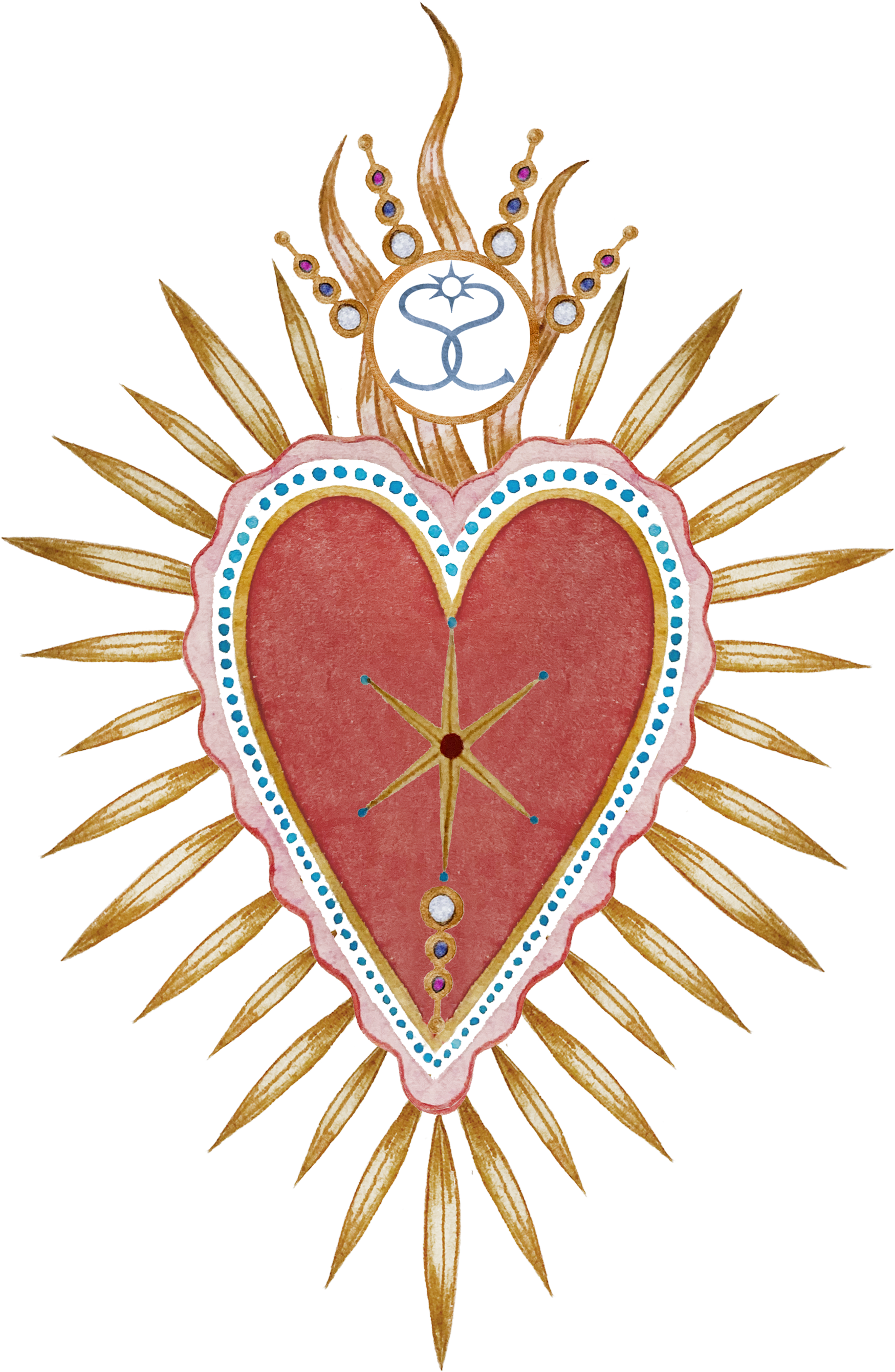 Siciliana, inspired by the vibrant island of Sicily and its culture, bringing forth the love and nostalgia we feel for it based on the memories we have spending many summers there as children.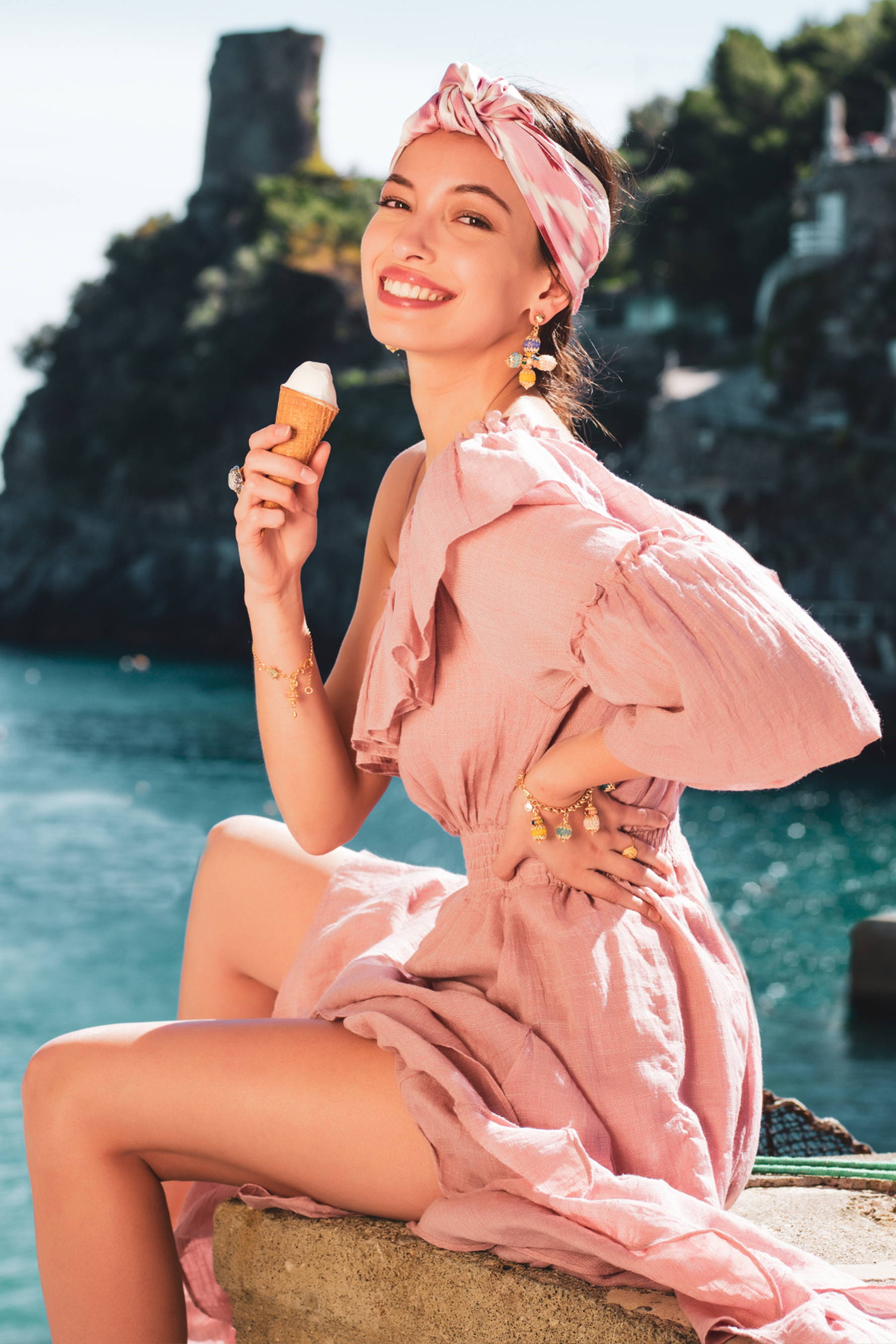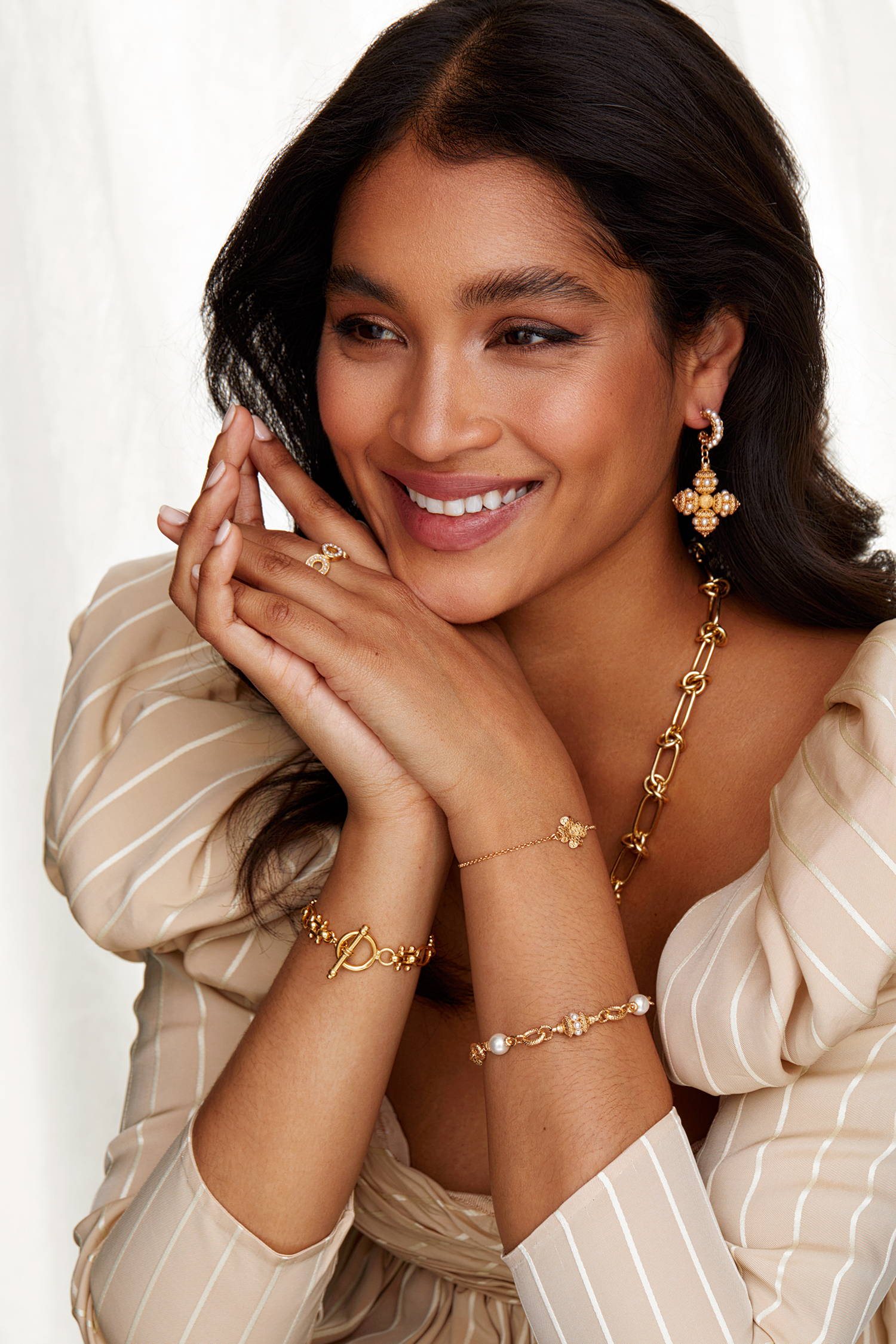 Our Jewellery
We've created some truly memorable styles which continue to sell out even now, and continue to be spotted on celebrities ranging from the Royal Family to supermodels to singers.
Sustainability & Ethics
We realise the importance of sustainable and ethical production, which is why we choose to produce small batches of items as opposed to mass produce.
Each piece is handmade by small family-run businesses in Italy and Turkey with fair pay and good working conditions. We put a lot of love and work into every piece, so it takes time to create each one and that's why wait times for things to come back in stock may sometimes be longer. We believe that this make each piece feel special and we encourage our customers to only buy items that spark joy to reduce returns.
We have also partnered with
Cadeaux Paperworks
to offer sustainable gift wrap and eco tape, both of which are ethically made and fully recyclable.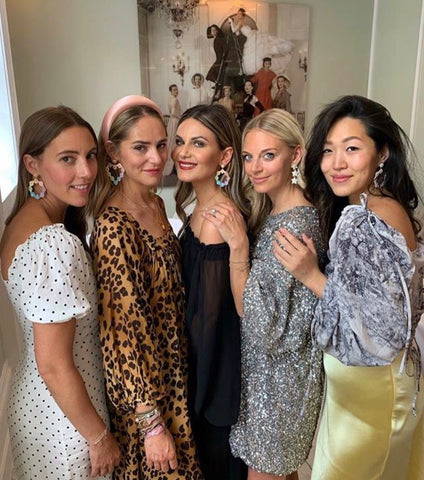 Our Community
We have our online community to thank for our growth. Because of you, we are able to keep doing what we love and share it with you. To this day, we value our followers and supporters on social media and love being able to connect with you. We've made so many special friendships through our social media that we still cherish to this day. With a personable and approachable customer service and social platforms, we bring the customer into our story, so we can be a part of theirs. We encourage our customers to use the hashtag
#SoruJewellery
so everyone in our community can feel inspired and included. Please follow us on
Instagram
for style tips, updates, behind-the-scenes fun and exclusive sales.
About Us
Francesca and Marianna are half-Sicilian half-English sisters, born just 1.5 years apart in the heart of England. Each summer, they would travel to Sicily to be with their extended family. As they grew into adulthood, they both developed a love for fashion and beauty, which combined with their love of Siciliana to make a boiling pot of passion and creativity. When they became mothers, they decided to pursue their dream: of designing their own jewellery.
Read their full story
here
.